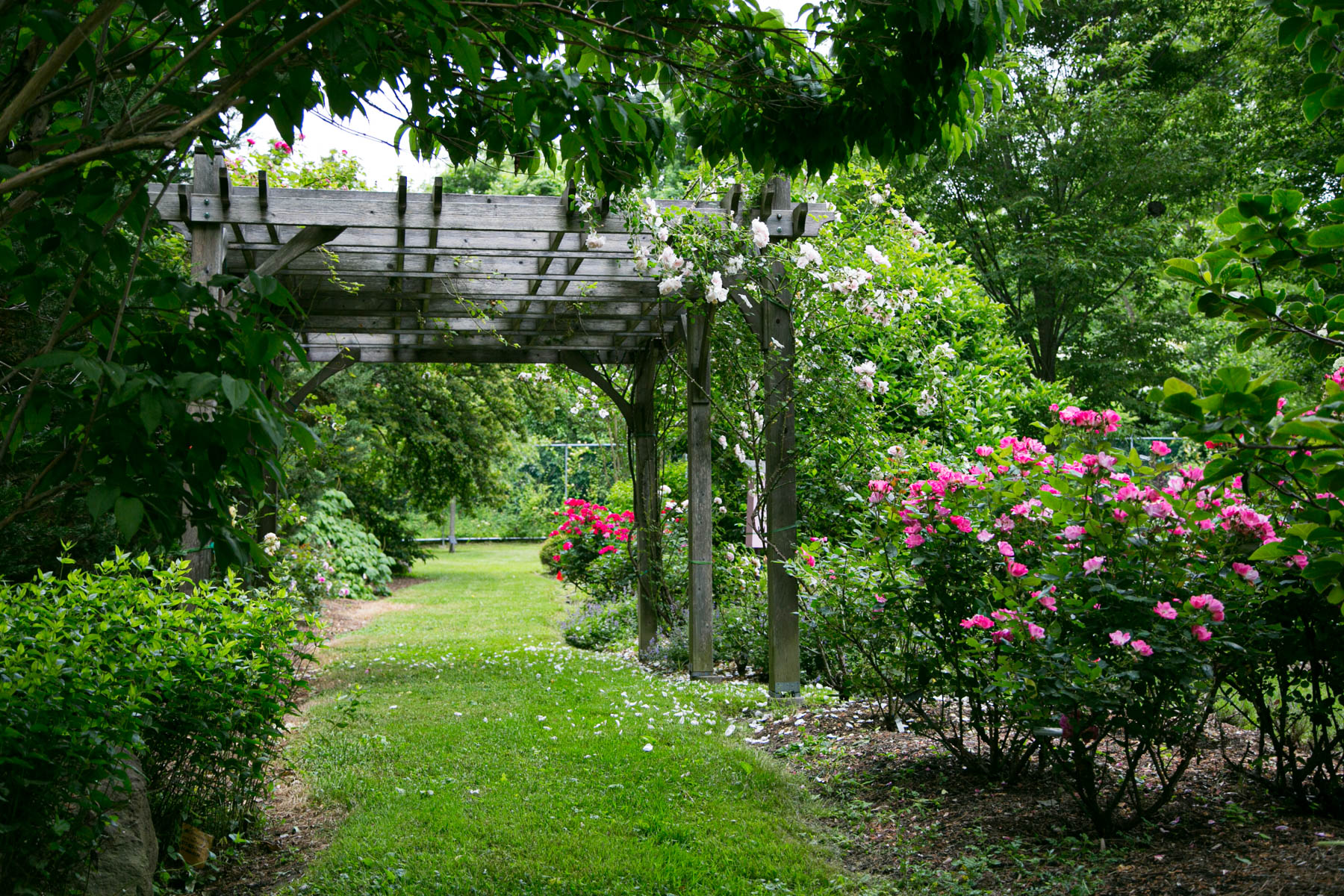 Garden History
The property, originally settled as a farm in 1736 by the Badgley family, was acquired by the Union County Park Commission as part of the Watchung Reservation in 1930. It was initially used as a nursery and subsequently a occasional training site for youth horticulture by the NJ Department of Corrections. In 1998 the county asked the Rutgers Cooperative Extension Master Gardener Program to develop the property into an educational demonstration garden site. A greenhouse was built in 2012 with funding by the County Open Space Trust Fund and donations from local foundations.
About Our Gardens
Over 24 themed garden plots provide a tranquil setting bordering the wooded trails in Watchung Reservation. The demonstration garden is designed to display a variety of landscape plantings. Additionally, it teaches different gardening and farming techniques for application back in your home garden. Volunteer Certified Master Gardeners maintain the gardens, including growing fresh produce for donation to local food pantries. Other activities include hosting children's groups and educational programs for the general public. In May the Master Gardeners hold their signature fund-raising event, the Spring Garden Fair and Plant Sale.
Garden Tours
Tour our demonstration gardens at Watchung Reservation, Mountainside, NJ.
Free guided tours for groups of five or more are welcome. Tours last approximately 45 – 60 minutes and are available mid-May thru October. Please call 908-654-9854 ext. 2 to schedule.
Directions
The Rutgers Master Gardeners of Union County Demonstration Garden is located at 452 New Providence Rd, Mountainside, NJ. Directions to Trailside Nature & Science Center are located online at ucnj.org. Take the service road to the left of the parking lot and proceed down to the Demonstration Gardens. Park on the side of the road.
Featured Gardens
Highlighted here are just a few of the numerous inviting gardens to see on the tour.
Herb Garden & Gazebo
---
Delight your senses visiting the sensory, culinary and potpourri garden beds. Harry Potter fans will be fascinated by a unique bed that includes plants used in potions chronicled in the popular book series.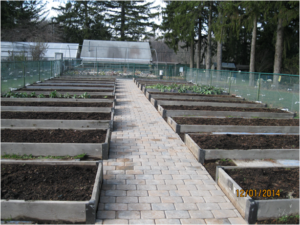 Vegetable Sharing
---
Raised beds support the harvest of produce we donate. See what's growing and learn vegetable gardening tips. Berry Patch Stroll through the netted enclosure to see all the seasonal fruit.
Deer-Resistant Bed
---
Optimizes use of plants less prone to deer browsing by virtue of their texture and scents.
Rain Garden
---
Learn how a rain garden works to help manage storm water runoff. See which plants thrive in our two rain gardens.
Shade Garden
---
Shade plants offer interesting foliage texture and color creating a serene and relaxed setting under the canopy of trees.
Native Plant Garden
---
Support our local habitat by growing native plants. They attract beneficial pollinators and are low maintenance.
Drought-Tolerant
Garden
---
Conserve water and observe water-wise plants that thrive, even in poor but well-drained soil.
Cutting Garden
---
Annuals and perennials are selectively grown to provide cut flowers for bouquets donated to various public facilities.